Grace Nanyonga is a Director of GranaFish Supplies Ltd in Uganda. She is a young entrepreneur with 8 years' experience in Fish processing (Tilapia and Silver Fish).  Fish is smoked spiced and made ready for eating; she supplies Schools that include Colleges, kindergartens and Individuals. 
Grace presented as a young Entrepreneur in Uganda during the Commonwealth Heads of State meeting (CHOGM) in 2007 at Commonwealth Speke Resort Munyonyo. She is also a social Entrepreneur running a project called "Empower Women and Feed the Nation" supported by Vital Voices and ExxonMobil in Washington DC and a mentor to youth both in and out of School.
Grace was mentored by Susan Chambers Executive Vice President Walmart in quality assurance, branding and management. She is an Alumni of United States of America after attending Fortune/US State Department Mentoring partnership program and the Fortune Most Powerful women summit in Washington DC, She is also the Chairperson FAWEU Alumni Beneficiary Association in Uganda. Grace is a Vital Voices fellow and Young African Leaders Initiative (YALI) fellow.
Grace holds a Bachelor's Degree in Library and Information Sciences and a Diploma in Archives and Records management from Makerere University with several certificates in entrepreneurship and Information Technology.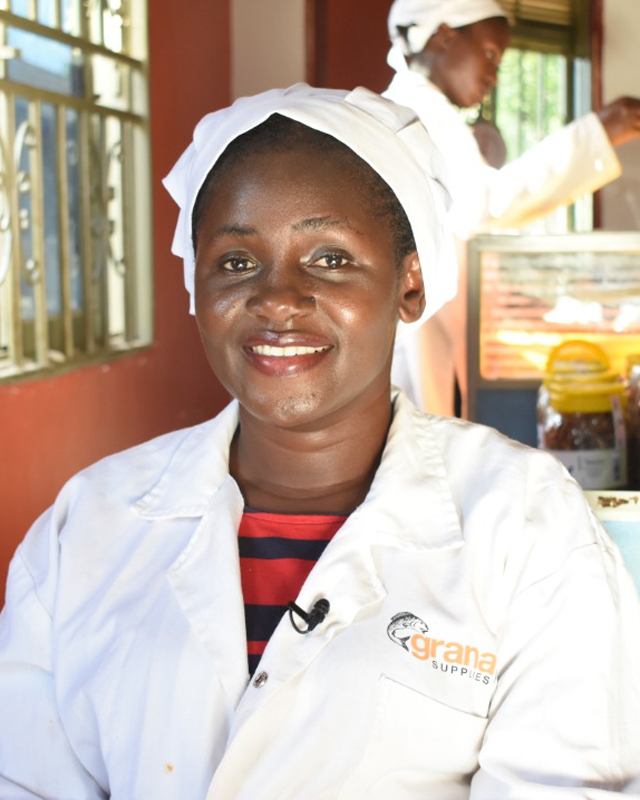 Subscribe
For updates & blogs